Green, R. Kay, Ph.D.
Faculty, MBA638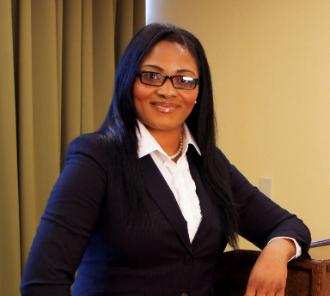 Campus:
Graduate School of Business
Dr. R. Kay Green is an Adjunct Marketing Professor with Touro College. For over 13 years, she have devoted her existence to developing a greater understanding of the Marketing and Management disciplines. She has held positions as a Marketing Manager with various Fortune 500 Corporations. Dr. G's professional credentials include an Associates of Arts specialization in Marketing & Management, a Bachelor of Business Administration specialization in Marketing, Master of Business Administration specialization in Marketing and Management, and PhD coursework in Applied Management and Decision Sciences as well as a Doctorate of Business Administration in Marketing. Having instructed over 350+ courses in the online format, Dr. R. Kay Green is currently certified in 95% of the distance learning platforms available to online students today. In addition to management, her interests include marketing consultation specifically in identifying potential market opportunities. Researching industry trends, conducting primary and secondary research are yet her other special interests. When Dr. G is not instructing, writing, and researching; public speaking on the topics of distance learning, leadership, and management are her passions. Her hobbies include social networking online via LinkedIn, Twitter, and Facebook as it relates to the Marketing discipline, attending to her weblog @ www.drkaygreen.com, jet-skiing, and parasailing. Dr. R. Kay Green lives in the Atlanta metropolitan area with her husband Mark and daughter Kennedy-Channing.