Alumni Spotlight: Nathaniel Koszer
Touro Graduate School of Business (GSB) Alum Highlights the Vital Lessons Learned in the College Classroom that Helped Him Succeed in His Career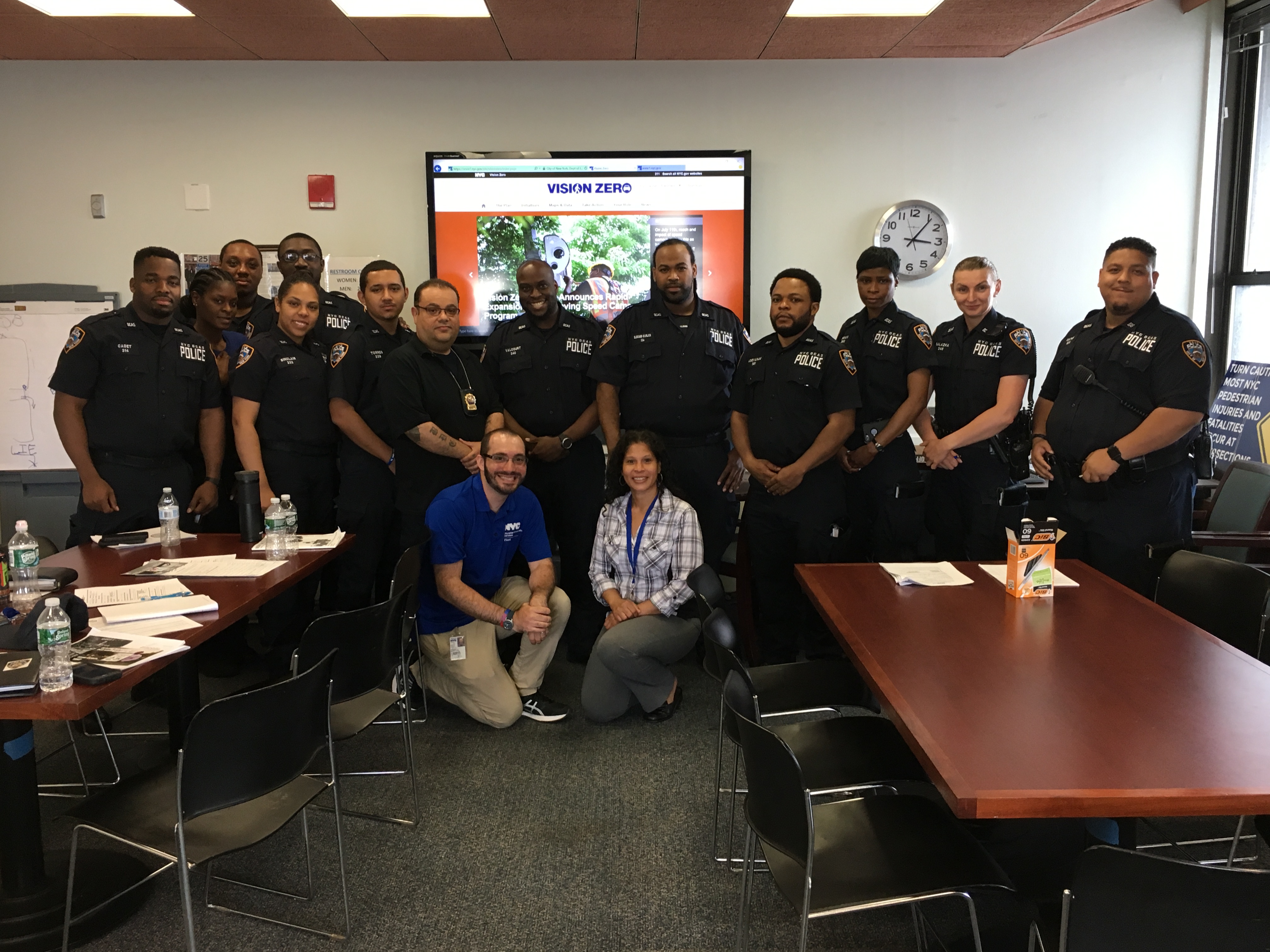 Nathaniel Koszer, a Graduate School of Business alumnus, is pictured kneeling in the front row in a blue shirt.
We recently spoke with Nathaniel Koszer, a 2013 graduate of GSB, on why he chose to pursue his higher education at Touro; his current role at NYC Fleet, an organization managing the largest municipal fleet in the United States, and his advice for prospective students considering graduate school.
Why did you choose GSB?
I completed my undergraduate degree in 2009 while the country was still navigating through the Great Recession and the job market was bare. Finding a career was proving exceptionally difficult, so I was debating whether to go back to school to gain a competitive advantage when seeking employment opportunities. While looking at graduate schools and the varied programs they offer, I found the GSB Advanced Certificate in Human Resource Management and it gave me the chance to see if grad school was the right choice for me, without the time and financial commitments required by a full degree. I loved what I learned while pursuing this certificate, so once it was completed, I re-enrolled in GSB to attain my MS degree.
Where are you currently working? Can you share a bit about what you do?
I currently work for NYC Fleet, which is part of New York City's Department of Citywide Administrative Services (DCAS). NYC operates over 30,000 vehicles, making it the largest municipal fleet in the United States. More than 2,000 staff work full time in fleet repair and garage operations for the Big Apple and in total, nearly $1 billion is spent annually on fleet repair, fueling, and procurement.

My role at NYCFleet is Fleet Safety Supervisor. I help to train thousands of city drivers in key defensive driving techniques to make our city a safer place. When the COVID pandemic hit, just like many other companies, it completely changed how we worked. As we witnessed the need to make this class virtual, we rolled up our sleeves and got to work to ensure our lessons can be viewed remotely. I assisted in developing NYC Fleet's Vision Zero presentation, which included script writing, narration, accessibility functionality, and updating all content.
Additionally, my team pursues claims against insurance companies for collisions caused by third parties. I'm leading the charge in adopting new and emerging technologies to study these collisions to not only collect funds on the behalf of the City of New York, but also to review how each collision occurred and how to avoid them in the future.
How did Touro GSB help you pursue your career goals?
With my MS degree in hand, I met the requirements to take the civil service exam, through which I was hired by DCAS. For those who don't know, most city positions require you to take a test in order to be considered for employment. If you pass the exam, you're then put on a list that city agencies use when compiling a hiring pool for an open position. The exam that I took, Staff Analyst, required a master's degree so I could not have taken it without my degree from Touro.
Additionally, team management and vital leadership skills I learned at GSB have helped me every single day of my career. The defensive driving class I helped to create and teach is a training program, and the presentation skills I honed at Touro, as well as the education I received on objective setting, employment law, and designing effective training materials, surveys, and questions, have paid off in spades. Even if I'm not the actual leader of a team, knowing how to manage and motivate people has been essential to my success.
Where do you see your career headed over the next few years?
I see my responsibilities growing as the DCAS Fleet programs expand. My position keeps me involved in a lot of exciting and unique projects, and if I ever leave this position, it would have to be for something equally as interesting. If a promotion within the agency ever becomes available, I might consider applying, but for now I'm quite happy where I am.
What is some advice you would give to other students considering enrolling in business school?
I understand the hesitation some people have because I was right there a few years ago. College can take a while to get through, you must make ends meet while a student, and getting the career you want can take years of work even after you graduate. All those concerns are valid, but it is worth seeing what programs are out there. There are part-time programs, night and weekend programs, certificate programs, all sorts of classes that are not part of the "traditional college image" but are just as valid. I would not have the career I have now had I not found Touro's advanced certificate program nearly a decade ago. If you have a clear career path in mind, then a program that meets your needs is probably out there right now. Don't miss out on what may be, instead go find it!