Coming Out After COVID-19 To Face A Whole New Job Market
Guest Speaker Richard Franco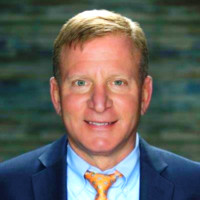 Richard Franco delivers a guest lecture on, "Coming out after COVID-19 to face a whole new job market", "Coming out from behind your desk" and "Navigating a whole new landscape of opportunities".
Mr. Richard Franco is presently a Career Connection Advisor and Chief Revenue Officer at Park Hudson International, a well-established finance, accounting and technical recruitment firm based in NYC. Before that, he held the title of Head of Recruitment for the national organization Snelling NYC.
Mr. Franco stands at the forefront of the financial staffing industry in the New York Metro area for several decades. After starting his career at Merrill Lynch, Richard joined the staffing industry, where he began assisting aspiring professionals land careers within the most reputable financial institutions.
He has built a portfolio of contacts over his 30-year career. His loyalty to his applicants resulted in some of his most influential clients. "I believe that if you are genuine and do the right thing, success is always around the corner." - Richard Franco
The lecture inspired students on a professional level. As quoted by one student, "The lesson I learned from tonight's lecture is that resources and linkages are important. It's not always who you know, but what you know. After listening to our speaker about career searches during the COVID-19 trials, it is best to try and have both the knowledge of people in business, human resource skills as well as the wisdom to know how to use that knowledge. Researching company information is just as important as preparing your resume and checking your teeth for food". - Rex Jones '20
A second student stated, "I found Richard to be very informative in regards to his take on resume and recruitment. As a recruiter, it was great to pick his brain on his perspectives of what questions should or should not be asked". - Victoria Elie '21
The lecture also inspired students on a personal level. As quoted by one student, "The class was amazing! Before this class I felt so hopeless in obtaining an internship/job after this pandemic; but his lecture revived my motives and filled me up with that enthusiasm again that I had within me when I first came to the United States. Great lecture". - Samar Gul '21