Fixing Healthcare System, One Compliance Check at a Time
Teaching at Touro's Graduate School of Business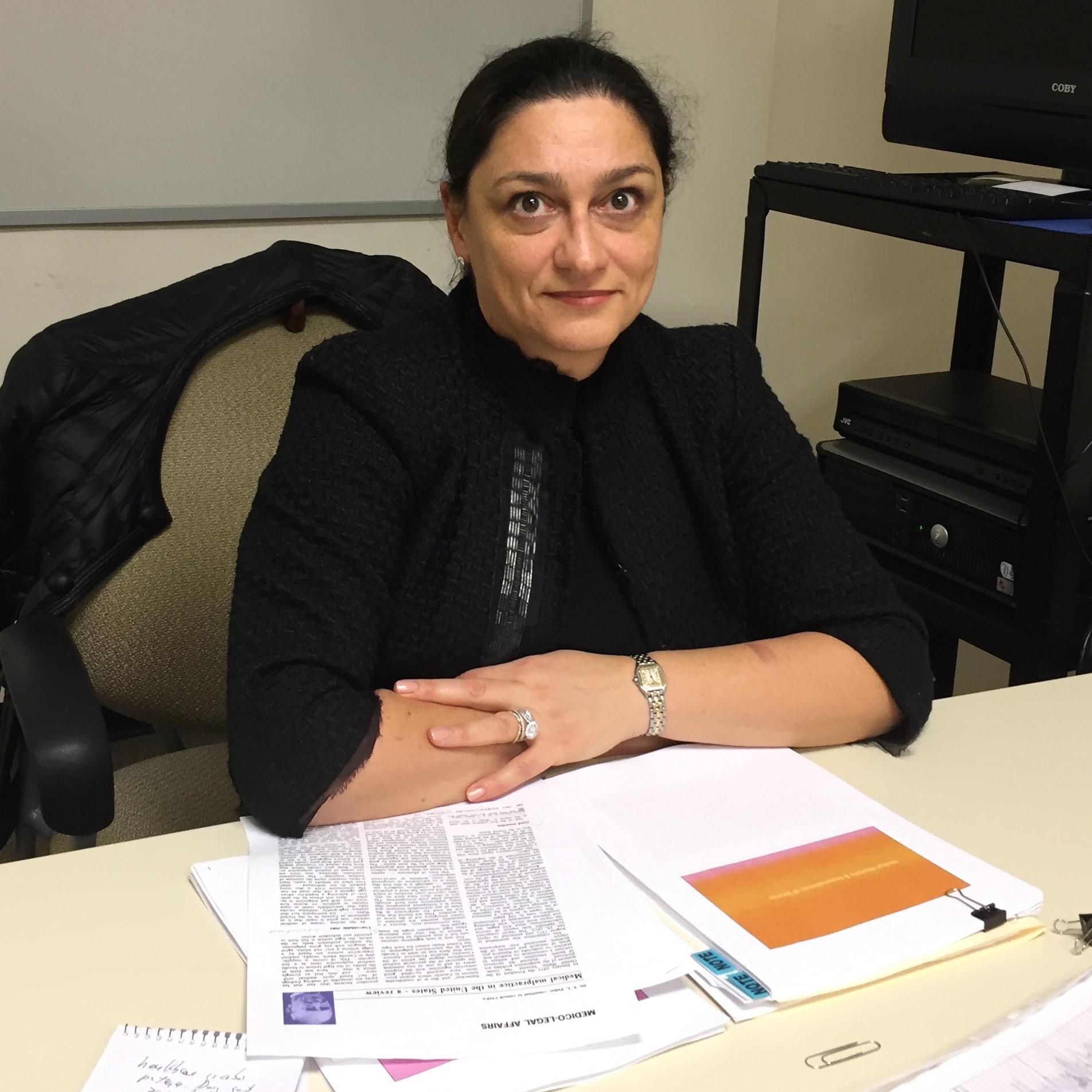 Professor Regina Gurvich maintains a positive outlook on humanity, something she gained from reading Tolstoy and other Russian classics.
"I believe the best in people," explained Gurvich, who is a professor at Touro's Graduate School of Business (GSB).
It's a necessary attitude in her oftentimes complicated work as a compliance professional, currently with New York City Health and Hospitals (NYC H+H). In her role, she works to balance the needs of clinicians with the needs of their patients along with the needs of a multibillion-dollar public health corporation. Her work is also the foundation for her class, Healthcare Governance, Risk, and Compliance, which she teaches weekly to a select group of MBA students concentrating in healthcare management.
Gurvich, a classically-trained pianist from Moscow, has spent the last 17 years working in the healthcare industry. Upon coming to New York City over 25 years ago, one of her first positions was working as a litigation assistant at a law firm that specialized in medical malpractice ("Music doesn't provide for bread," she quipped). Gurvich quickly soured on working medical malpractice cases. "It wasn't fulfilling or positive," she said about her early experiences. "At the end of the day, the best cases, from a revenue perspective, were ones with very significant losses, and no amount of money could remediate the physical, emotional, or social impact of the wrong. When you're looking through medical records asserting liable parties for the lawsuit it's too late: The harm was already inflicted."
Instead of pursuing a law career, Gurvich chose to earn an MBA with a concentration in healthcare at Mt. Sinai/ Zicklin School of Business at Baruch College. The course, culminating in a capstone project on the healthcare system, was a life-changing experience.
After graduating, she was recruited by a large health plan to lead the corporate ethics and compliance effort. A few years later at another employer, she was tasked with creating one of the first internal special investigations units in response to federal and state regulatory mandates.
"The underlying idea of the federal and state regulatory requirements was that the industry should self-monitor and police its own activities, preventing fraud, waste, abuse, and remediating inefficiencies. Special investigation units were internal controls charged with this mandate," Gurvich explained. "The program took a critical view of the marketing program and assured that our sales team did not misrepresent services and benefits to the Medicaid and Medicare population. We monitored a network of over 40,000 billing clinicians to ensure that services provided were necessary, of quality, and were documented and billed appropriately."
While she worked with doctors, Gurvich gained a different perspective of the industry.
"I spoke to physicians who complained about the growing complexities of the healthcare industry," she said. "For many physicians, running a practice has become less and less about delivering quality care to their patients and more about the unending amount of paperwork."
Gurvich pivoted and began focusing on the other end of healthcare and eventually became the Chief Compliance Officer of the UMDNJ Faculty Practice, where she oversaw compliance and audit functions for 750 teaching clinicians. While she admits that the clinical sophistication of the teaching and research faculty presented a learning curve for a non-clinician, she was able to build a sustained and consistent effort of ongoing regulatory compliance and monitoring through a collaborative approach with the faculty board and specialty chairs.
She said that the best piece of advice she gives to her students is the simplest. "Don't be afraid to say I don't know," she explained.
Prior to joining NYC H+H, Gurvich was Vice President, Chief Compliance and Privacy Officer for AdvantageCare Physicians, a 450-physician and 3,000-employee private medical practice in New York City. She also served on an Advisory Task Force for New York Office of Medicaid Inspector General Compliance Guidance for Managed Care Organizations. She is a frequent speaker at the industry forums with Health Care Compliance Association and Healthcare Financial Management Association and is a member of the editorial review board of HCCA Auditing & Monitoring Tools publication.
"It's a breath of fresh air to know what to expect," said student David Gnip, a manager for a medical office, who attends Gurvich's class.
Gurvich said she's optimistic about the future of healthcare in this country. "In looking at a bigger picture over the past 20 years, it is important to recognize that slowly but surely healthcare in this country has evolved towards a more socially conscious and equitable approach."