For One Veteran, Touro Eases Transition to Civilian Life
Veteran Bruce Alexis Makes His Home at Touro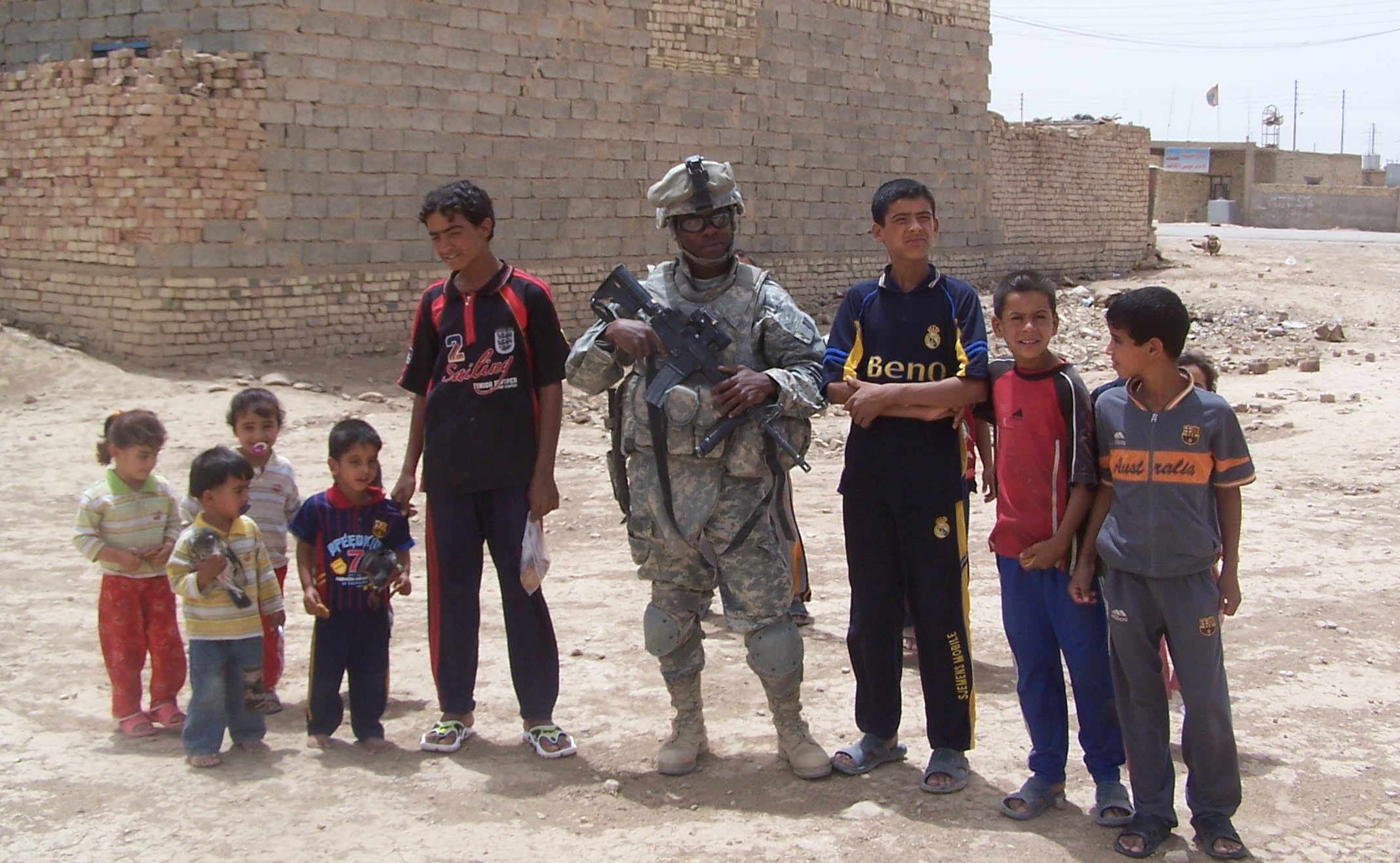 As he completed the final immigration papers to join his father in America, Togolese Republic-born Bruce Alexis watched as airplanes flew into the Twin Towers on September 11, 2001.
Alexis's eventual arrival to America was delayed by several months, but the event colored his perception about the fragility of his adopted homeland. After getting his GED in Nebraska, Alexis joined the United States Army in 2006.
"I wanted to be a soldier and serve," he said.
Alexis was shipped off to a base in Germany as part of the 4--27 Field Artillery. He served in Iraq for a fifteen-month tour and was based in Forward Operating Base Hammer in West Baghdad and the area known as the Sunni Triangle of Death. In Iraq, Alexis was tasked with raiding suspected target locations, protecting security detachments and training Iraqi troops. Some months, he recalled, were quiet, others filled with constant gunfights. During his tour, he was also a part of Operation Winning Hearts, where US troops sought to reach out to the Iraqi populace.
Alexis said he was surprised by the poverty he saw in Iraq, but heartened by the warmth of the Iraqis he met—even while his unit conducted raids.
"They respected us," Alexis stated. "They shook our hands and even offered us food."
After finishing his deployment in Iraq, Alexis was transferred to an army base in Texas where he was part of a unit that focused on testing field communication devices and conducting war games. After a total of seven years of service, Alexis left the army in 2013 with an honorable discharge. One of his first goals of being a civilian again was attaining a college degree and he moved back to Germany and enrolled in Touro Berlin. He called it one of the "best choices he ever made."
"The school is small and gives the chance for every teacher to get to know you," he explained.
Being in school also helped him re-adjust to civilian life.
"School was a good way to learn how to be in society again," he said. "In the military you know your place and everyone knows their rank. In a free society, it's very different."
After graduating with a BA in business administration and a concentration in finance, Alexis enrolled in Touro's Graduate School of Business in September. He lives in Washington DC with his family and commutes to New York to take classes. After completing his MBA, Alexis hopes to work for the State Department or the World Bank.