From the National Guard to Touro
Veteran Compton Grose Learned from his Service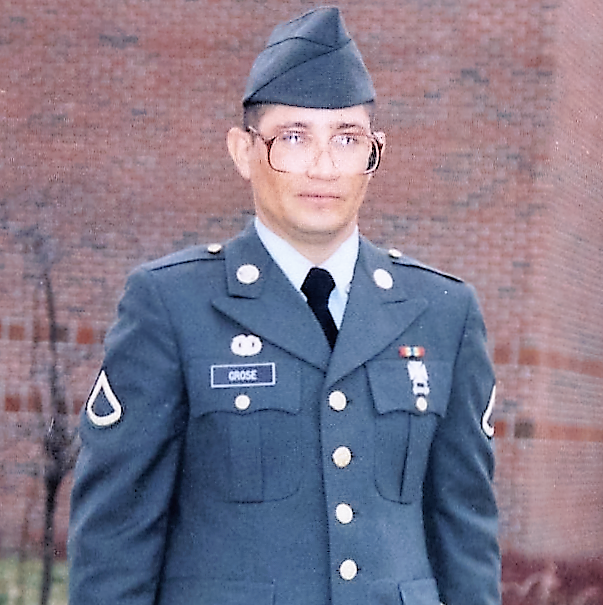 In 1991, a year after Compton Grose arrived in New York from his native Guyana, he enlisted in the Army National Guard.
"It's one of the great unifying institutions," Grose recalled about his decision. "It puts together a whole range of people—a cross-section of the population—and molds them together to be a fighting force."
"I was new to the country," he continued. "I wanted to serve and I wanted to have a better knowledge of the country."
And gain a broader knowledge of the country and the world he did. In the eight years Grose served in the New York Army National Guard, he visited many states across America and travelled the world. He began as a private and was soon promoted to the rank of specialist. As a Quartermaster, his specialty was 92A - Automated Logistical Specialist – and he had the important role of maintaining and distributing the Army's large inventory of food, medicines, ammunition, spare parts and other supplies. The right supplies, delivered at the right time, goes a long way to ensure the safety of Army troops in the field, and Grose felt the responsibility and the satisfaction of being an integral part of the Army's supply and warehousing specialist team.
The most memorable place he served was at the U.S. Army Garrison (USAG) Kaiserslautern, Germany, a garrison town that was a part of the fighting during WW2.
"Being there reminded me of how Americans played a vital role in the liberation of Germany," Grose explained. In 1998, one year before the final year of his service, Grose was awarded soldier of the year in his battalion.
During his time in the Army National Guard, Grose was the Business Program Administrator at the Bronx-based Drake Business School. Grose also volunteered for over twenty years at St. George Episcopal Church in Brooklyn Men's Shelter Program. For the last twelve years, he has been the coordinator for the church's Good Samaritan program.
In 2014, when his long-time employer closed, Grose pivoted and applied for a job as a Human Resource Assistant at the New York City Department of Homeless Services. His employment application was given extra consideration because of his prior military service. Grose also believes the national guard helped him in his new position. "My service taught me to be able to work with people of various backgrounds," he explained. "Having a broad range of experience allows me to help those seeking employment."
Looking to gain more education in his new career, Grose sought out an HR Master's program.
"Touro was the best option in terms of pricing, curriculum, location, and flexible scheduling," he said.