From Zumba Instructor to The Wall Street Journal
Nadine Elmasri Took Her Touro MBA to the Nation's Top Paper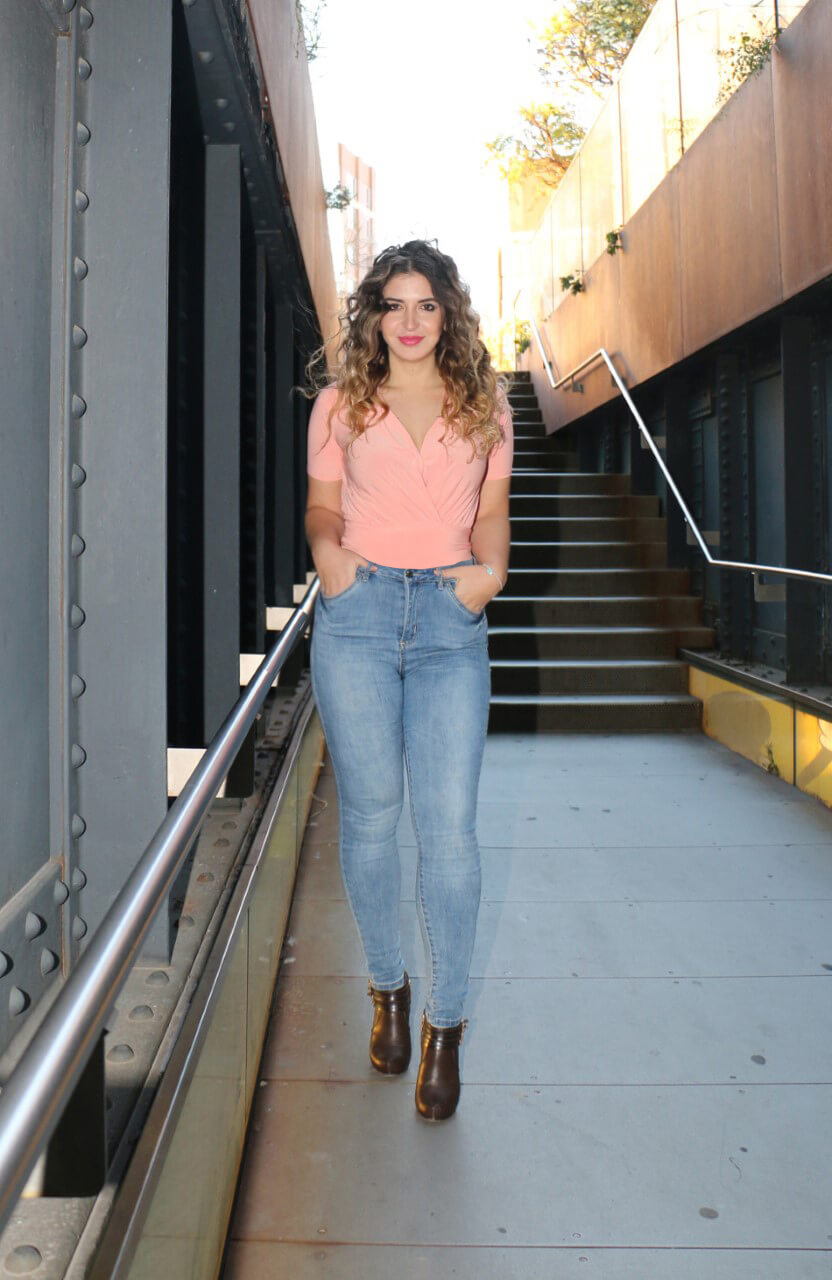 Graduate School of Business alumnus, Nadine Elmasri
As brand ambassador for Zumba, Nadine Elmasri traveled the world training fitness instructors. It was a dream job, but after several years, the constant travel and exertion began to take their toll. Deciding it was time for a change, Elmasri set her sights on entering the marketing field. To help her get there, she turned to Touro's Graduate School of Business (GSB).
"A fitness professional is a one-man, or one-woman show," recalled Elmasri about her decision. "You have to do your own administration and marketing in addition to the sport. As I progressed, I realized that I liked the marketing piece and had a knack for it."
Elmasri chose GSB since she wanted to take advantage of the school's location in Manhattan, the center of the marketing world. At Touro she found small classes and professors dedicated to helping her succeed.
Elmasri found a mentor in marketing professor Zev Asch who showed her how to apply classroom knowledge in real-world situations. Professor Asch helped her find an internship and challenged her to do her best. "He taught me how to handle difficult situations in different environments and really emphasized hands-on skills in digestible steps," she said. "He takes a high-level idea and breaks it down and explains how to execute it."
In 2019, with her Touro diploma in hand, Elmasri found her next dream job at The Wall Street Journal. As a campaign performance analyst, she tracks advertising campaigns to ensure that they meet the advertisers' goals and consults on best practices and creative elements. The role involves data analysis, planning, and client presentations. As with Zumba, there is never a dull moment. Her favorite project was a holiday campaign for Stuart Weitzman that involved a collaboration with prima ballerina Misty Copeland.
Elmasri uses the quantitative, analytical and management skills she learned at Touro every day, but she also relies on her Zumba background. "When I first started teaching Zumba, it was scary, but you learn not to be shy in front of an audience. Those skills are useful across the board," she said.
If you're thinking about a career change or furthering your education, reach out to the Graduate School of Business.