Global Go Getter
Touro MBA Makes His Mark on Amazon and the World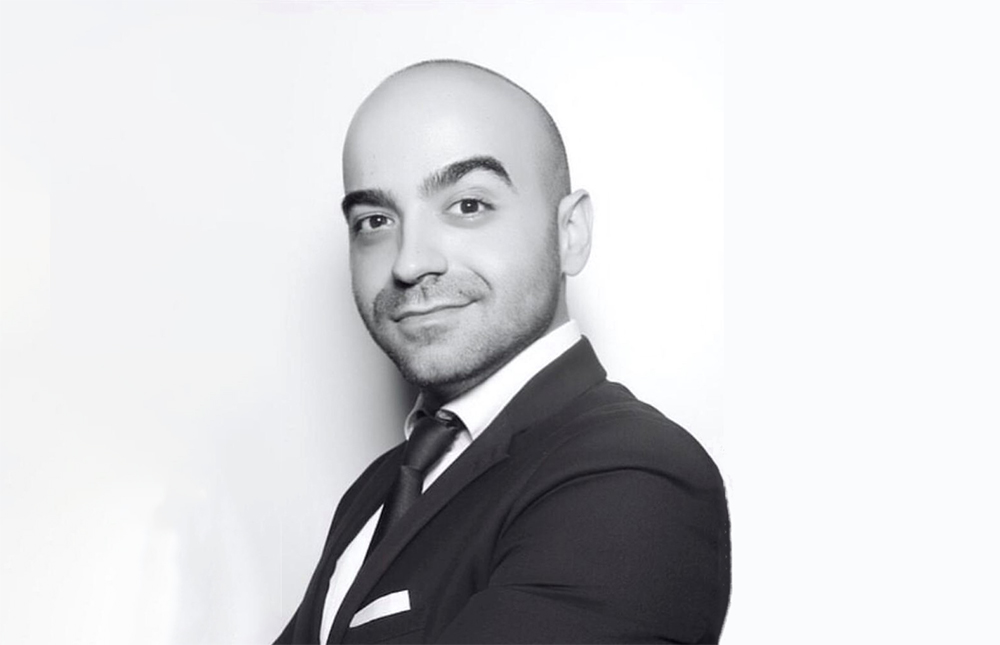 Dorian Lubonja
Dorian Lubonja is one of those people who inspires envy in mere mortals: He is focused, industrious and relentlessly optimistic. While many others may have curled into fetal positions of fear and dread in the first year of the COVID pandemic, Lubonja completed Touro's Graduate School of Business (GSB), earning an MBA in half the usual time.
"Yes, it's true," says Lubonja, now 34 and living in New York City. "When COVID hit, I decided to put my time and efforts into something good. I wanted something positive to come out of that terrible year."
He has more than met his goal.
Today, Lubonja holds the position as an industry leader at Amazon. He and his team create and implement sophisticated, yet easy-to-understand data and analyses for vendors that sell through the corporate giant. The sellers are granted access to invaluable information from Amazon to increase their customer base, scale up their profits and launch new products. Put more simply, Lubonja explains, "Say you sell pencils through Amazon, but you only have yellow pencils and your sales have peaked. Turns out people want other colors, or pencils in bulk or thicker pencils. We've designed dashboards and other means for sellers to see and gain insights about their customers' needs and wants. That helps vendors shape the future of their businesses. Before they were so in the dark. I'm deeply passionate about creating innovative standardized solutions and scaling them globally."
Like the company he works for, Lubonja thinks globally because he has lived and traveled the world. "I am an adventurous traveler who has been to more than 40 countries so far," he offers joyfully. Lubonja's father is retired from the State Department and his mother is a businesswoman who has run global non-profits focused on women's and children's rights. "I received my business acumen and my passion for volunteering from my mother," says Lubonja, a board member of an international foundation that aids people in poverty in developing and war-torn countries.
Lubonja was reared in several European cities, including the United Kingdom, Denmark and Italy. He came to the U.S. in 2015 at age 26, and quickly set about earning a bachelor's degree in business, with a concentration in advertising and marketing, from Touro. He completed his studies in 2020 and spent the next year racing through Touro's GSB.
"Touro aligned perfectly with my goals," says Lubonja. "There's a real culture there of empowering the students. You are seen, you are heard, you are respected, and you are encouraged to go out into the world and make what you want to do a reality."
In addition to his role as an Amazon industry leader, Lubonja is deeply involved in another project for the company. It's called Amp, a mobile app which allows people to make their own radio shows to be distributed online for free. "Everyone has something good to share that's interesting or unique," says the optimist. "Whether it be their playlists, their take on sports, whatever it is that interests them. It's a kind of community and cultural hub."
Since it's clear by now that Lubonja is no lay-about, it's not surprising to discover he has his own Amp show: "It's called Dorian Lubonja, and I usually play music or I talk about trends in finance and the economy, new technologies. Whatever interests me, and I hope interests others."