Managing Investments for AIG
A Touro MBA Taught Nathan Gilkarov the Importance of Emotional Intelligence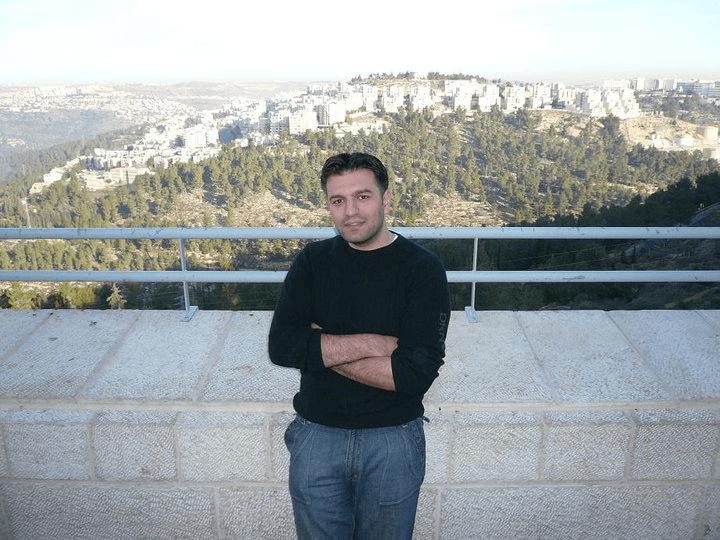 Every day, American International Group, popularly known by its abbreviation AIG, processes between $2-100 million worth of transactions in its Alternative Investments department. Making sure that each transaction goes through smoothly is Touro College Graduate School of Business alum Nathan Gilkarov.
"Alternative Investments within AIG invests in private equity funds, hedge funds and real estate ventures," explained Gilkarov, supervisor for the department. "Typically, once the Investment Committee approves an investment, the Alternative Investments unit implements the deal and services the commitment. Most of the commitments range anywhere from $20 million to $100 million for each project."
A graduate of Queens College with a degree in economics. Gilkarov began his career as a fund accountant at a hedge fund administrator Global Financial Services in 2004. During the financial crash in 2008, he moved to the back-end of the company, where he completed evaluation statements for investors.
In March 2008, he joined AIG. Initially, his responsibilities were implementing new funds within Investran, an integrated private equity software program that automates front, middle and back-end processes. "I would have the opportunities to interact with executives over at the funds to understand who their custodians are, who are their main contacts and the overall operational process." said Gilkarov.
"My desire to purse an MBA has been strong ever since I earned my bachelor's in 2004," said Gilkarov. "I just never had the chance. There was always something in the way, and I realized if I didn't do it now, I would never do it. In terms of moving up the corporate ladder, I always knew that having an MBA was a necessity."
Gilkarov enrolled in the Touro's MBA program in 2017.
"I was out of schools for so long, it was a steep learning curve to jump back into writing papers and studying again while being employed full-time," said Gilkarov. "What helped my journey most was the professionalism of all the professors; they were not only instructors; they were working professionals who went above and beyond to ensure every student was engaged. Each professor found a way to introduce the information and case studies in a seamless way. Around the time I started the MBA, I was promoted and had three analysts reporting to me. I took several courses on conflict resolution and human capital, classes that taught me how to manage my employees and how to effectively use their talents in the best way possible."
Gilkarov said he benefited from the courses on multicultural business practice, given his own international responsibilities.
"We discussed what is acceptable in other business cultures," said Gilkarov. "What's acceptable in Japan is not acceptable in Great Britain; what's acceptable in China is not acceptable in the US. If you're not aware of this, you're going to be put on the defensive pretty quickly."
Another influential person during his time at GSB? Dean Sabra Brock.
"I might have spent more time with her than I did in class," laughed Gilkarov. "We spoke every chance we had about emotional intelligence, almost like a private course."
"I think emotional intelligence is probably more important than IQ in the business world," continued Gilkarov. "Building relationships is essential when you're in the field. Sometimes situations don't go in ways you expect them to; having control over yourself is 80 percent of the battle."
Gilkarov completed his coursework and finished his MBA in 15 months. "It felt like it was over in the blink of an eye," said Gilkarov. He recently celebrated his tenth year at AIG with a party in his office and his professors and the Dean from GSB joined in the celebration.