Staffing Up
Keeping the Humanity in Human Resources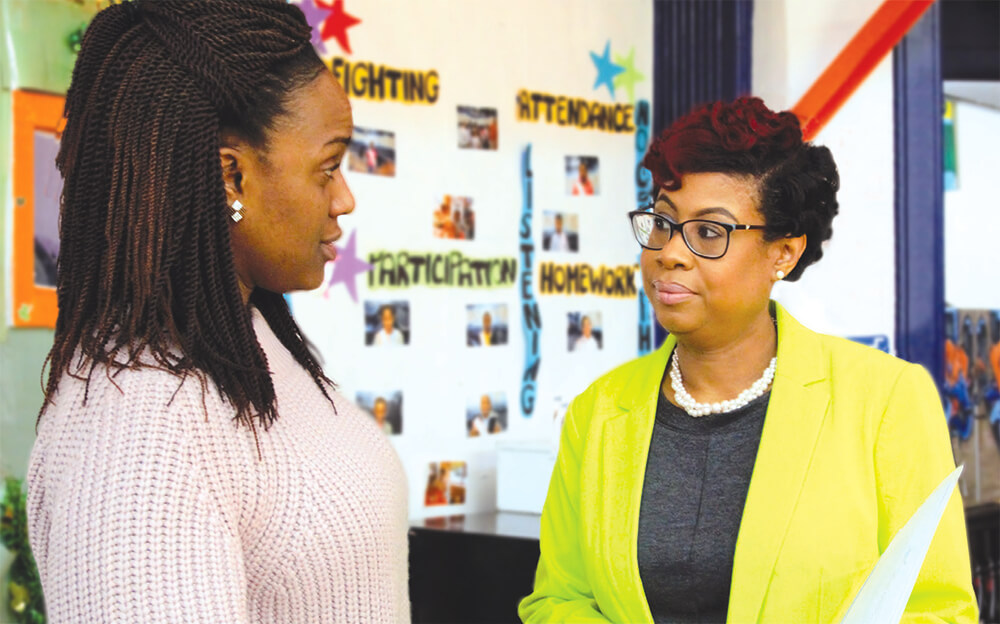 "If you teach one other person, the world becomes a better place," says Karlene Williams. Karlene's hard work, poise and talent have propelled her from jobs in the food industry on the Spice Island of Grenada to New York to earn a master's degree in Human Resource Management at the Touro Graduate School of Business (GSB) and into a new career. Upon graduation, Karlene parlayed her position as an HR payroll intern at Children of Promise, a nonprofit supporting children with incarcerated parents, to HR Operations Coordinator and ultimately HR Manager, a position she holds today.
Karlene, who describes herself as a "people person," has been sharing her knowledge and making improvements wherever she is. During her time at GSB, Karlene worked as a graduate assistant helping students make the most of their time at the school. She also networked in the City, joining the NYC chapter of the Society for Human Resource Management (SHRM), a professional association that promotes the role of HR as a profession and provides education, certification, and networking to its members. When Karlene learned that the Touro M.S. program in Human Resource Management had not been certified by SHRM, she asked Dean Sabra Brock about it. "It turned out to be something Touro wanted to pursue," recalls Karlene, who then developed and submitted a proposal and upon receiving the go-ahead, began working on the certification process. "This involved reviewing the current curriculum to make sure it was aligned to the SHRM competences for HR professionals," explains Karlene. The program received certification in 2017. Ultimately, the same organization awarded Karlene a scholarship to its 2017 conference in New Orleans, a gathering of over 15,000 HR professionals sharing best practices, current and new trends in HR practices and perspectives.
BEYOND THE CLASSROOM
During her often-hectic days at Children of Promise, which involves overseeing the HR concerns of the almost 50-person staff including recruitment, employee relations, payroll, orientation, benefits and vendor management, Karlene has been able to apply much of what she learned at Touro to her job. "I constantly pull from Professor Skip Vaccarino's teaching on the various stages in an employee's life cycle and Professor Charles Priolo's advice about how HR can be a strategic business partner," she recalls. "Also, I draw from Professor Wesley Palmer's class in ethics, since ethics plays a large role in HR, and Professor Robert Bigelow's Employment Law class, because to be successful in this field you have to understand the law in the workplace." In addition, Karlene appreciates the personal approach she experienced as a student at Touro. "I valued feeling like a person, not just a number and I try to bring that same experience to the staff at Children of Promise," she explains.
With a long-term plan to one day open HR Management firms in both the US and Grenada, Karlene is passionate about HR work. "Being a liaison and a mediator between management and employees is crucial," explains Karlene. "As managers, we can't always get everything we want; and as employees, we can't get everything we need. HR allows both sides to come to terms with their situations."