Talent Acquisition Business Partner
Victoria Elie returns to Touro GSB to deliver a presentation on management communication styles and strategic decision-making processes.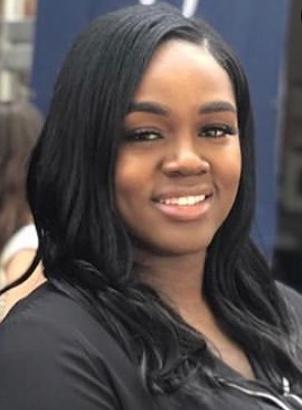 GSB students from Dr. Amato's Strategic Management and Communications class were treated to a personal lecture by our GSB alumna, Victoria Elie, MBA 2020. Victoria shared with students her career and journey in human resources and entrepreneurship. Some of Ms. Elie's takeaways were:
Pivot! Be flexible!
Learn & utilize Technology!
Know your numbers!
Always Counteroffer!
Be Coachable!
Work Hard!
Networking is your Net Worth!
Welcome and Use Mentors!
Students were inspired by Victoria's personal perspective as shared by one of the students: "Thank you so much for bringing the guest speaker during last night's class session. Ms. Elie provided a lot of valuable information and motivated me personally to keep hustling. Ms. Elie is a great example of that hard work always pays off." - Anastasia Sendzik '20
Victoria Elie is a Talent Acquisition Specialist at Grant Associates. She likes to invest in stocks, and most importantly, she is a serial entrepreneur and the founder of Goddess Creations--a beauty and merchandise company whose mission is to help women feel confident and adored. Victoria will be a featured speaker in GSB's upcoming celebration of women entrepreneurs (WEW2020) (Please click on the link to register for the WEW2020 event) and she also signed up to participate in the 2021 Business Plan Competition.