Three Continents, Two Languages, One Passion
Julia Simm traveled the world following her dreams, with a resulting career she loves every day.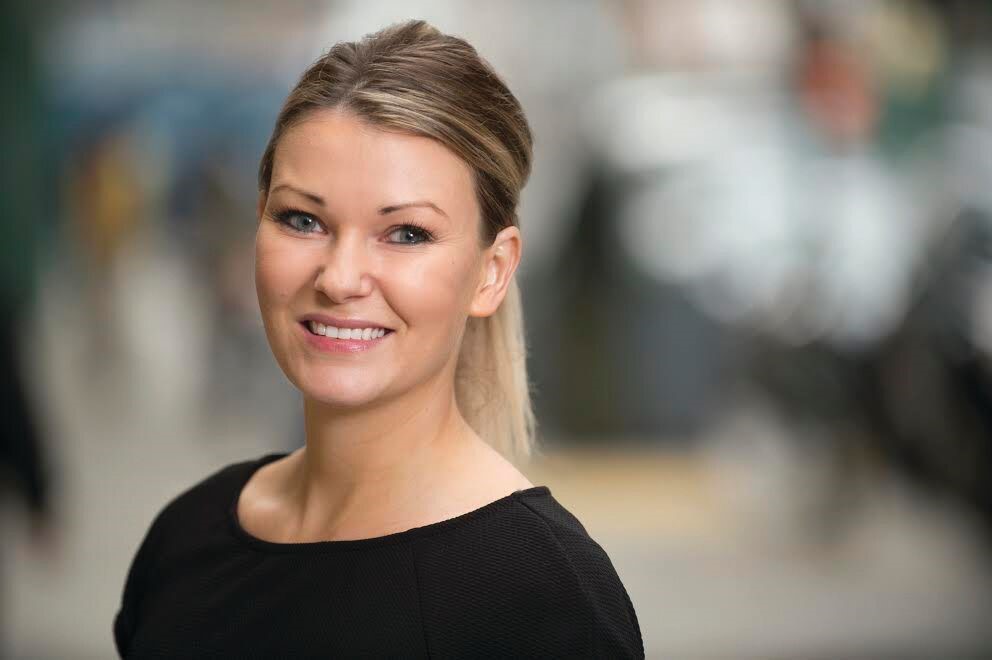 For most people, college, career and possibly graduate school are usually a straightforward process.
For Julia Simm, her education took her to three continents and required multiple languages and disciplines. Curiosity and a love of the English language (learned as a high school exchange student in Texas) took her from her native Germany to Sydney, Australia for college where she earned a degree in psychology. After working several years in Australia, Julia believed obtaining advanced training in the field of human resources via a business degree would utilize her psychology training while expanding her skills and improving her prospects.
During a stay in New York City, she began exploring options and learned that Touro Graduate School of Business offered an Advanced Certificate in Human Resources (HR). "I liked the school and its offerings, plus Touro had rolling admission," she recalls. "Immediately, I enrolled."
Returning to School
At first, Julia was concerned about returning to school. After all, it had been several years since she'd sat in lectures, written papers and taken exams. "Right away, I loved it," she says. "And I did extremely well. Much better than I imagined I would." In fact, Julia found the school so engaging and inspiring that she matriculated into a Master of Science in Human Resource Management program. "I think I did well because it was something I really liked," says Julia.
Julia felt inspired as she studied subjects such as change management and employment law. "My classes were taught by people working in the business world," she says. For my courses in HR, the professors were executives of staffing firms or involved in other areas of the field. In their classes, they talked about real workplace situations."
Networking
Before moving from Sydney to New York, many people advised Julia about the American job market. "Everyone told me that in the U.S. you have to network and so that's what I did," explains Julia. She became involved in the Touro Graduate School of Business Career Center, where students and alumni have access to resources, services and opportunities that will sharpen their professional skills and place them in direct contact with hiring employers. There, Julia helped students with resume writing, mock interviews, and building their social media profiles. Through this work and her classes, Julia became known to her professors.
Internship turns into Career
"I had some great mentors," recalls Julia. "Professors James Vaccarino, Charles J. Priolo and Barry Liebling were enormously supportive." Through her work with Professor Vaccarino in the College Career Center, she landed an internship with one of his staffing firm's clients, the Dutch bank Rabobank North America Wholesale, the business-to-business arm of a global financial services organization for the food and agriculture industry.
At the bank, Julia became such a valued member of the team that when her internship ended, she was offered a permanent position on the organization's staff as a Human Resources Specialist and Learning and Development Professional. As an HR contact for bank employees, every day is different for Julia. She interfaces with the HR team to help answer employee questions related to learning and employee development, helps employees understand medical and 401K benefits as well as maintains and updates all employee information.
"When you are passionate about what you are doing, work doesn't feel like work," says Julia. "I am thrilled to be here in New York City, doing something I love."
This article originally appeared in the Fall 2017 Touro Links.