Top Five Ways to Build Your Brand
Advance Your Career with these Tips to Enhance Your Personal Brand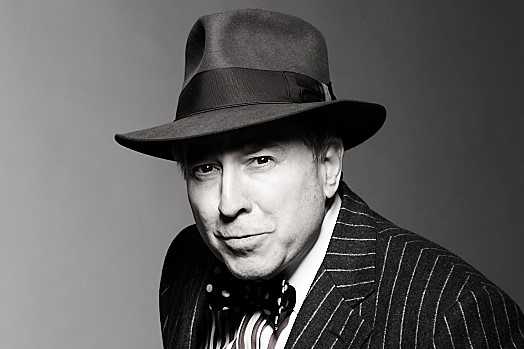 What is your personal brand—and why is it important? Personal branding is identifying what makes you unique, what value you bring to clients and the industry that others do not and using those traits to create your own "mark" in a specific industry. Successful personal branding is developed around your differentiating skills, strengths and career accomplishments and helps communicate your value in the marketplace. Good personal branding can open up many professional opportunities and help you to advance in your career. It is important that your brand be an accurate representation of your individuality and highlight the benefits you offer to others.
Branding expert Dr. John Tantillo, Adjunct Professor at Touro College Graduate School of Business gave us the inside scoop on the elements needed to build your personal brand; an important step for growing your professional reputation. Here are his top tips.
1. Take Control
Your personal brand is a powerful tool and to best shape it, you have to put yourself in the driver's seat. It's necessary to start by identifying your top professional attributes and what value you bring to employers and clients.
2. Pinpoint Your Strengths
The brand-building process requires you to select three strengths that you can spotlight that make you stand out from competitors. It is crucial to first recognize what makes you unique and then begin developing your image and style that represent your individuality to separate yourself from the competition. Never mimic what others are doing, rather take a deep dive into what makes you different and then promote yourself through highlighting these crucial capabilities with a tone that reflects your personality.
3. It's Not About You
While you may have heard this statement before, when looking at building your brand it's critical not to focus on yourself. Instead, explain the ways in which you can satisfy what other people want and need and how you meet these requirements.
4. Networking is Necessary
One of the advantages of social media is that you can network directly on platforms like LinkedIn, Facebook, Instagram without ever leaving the couch. It's important to ensure that everything you release into the virtual world reflects the professional tone and content you would like to be known for; so think about what you're posting and how it will reflect on your brand prior to releasing it to the world.
In the 1950's, IBM founder Thomas J. Watson, Sr. came out with a 'THINK' campaign that was incredibly successful. Their motto of thinking before you speak still resonates in today's very fast paced social media world, Tantillo advises.
5. Work with a Professional Coach
If you still are unsure how to get started creating your brand, it is a good idea to consider hiring a professional coach. They can assist you in generating your pitch, which is a vital branding element that summarizes what it is that you do, and work with you to create a consistent tone across all platforms. Don't be afraid to spend some money on professionally taken headshots, as the image you select could make the difference between someone noticing you or completely ignoring you.
Everyone is a living and breathing brand. Use these tips to elevate your personal brand—and take your career to the next level.