"You Always Miss Those You Lost"
CBRN Specialist Preetam Karki Recounts His Service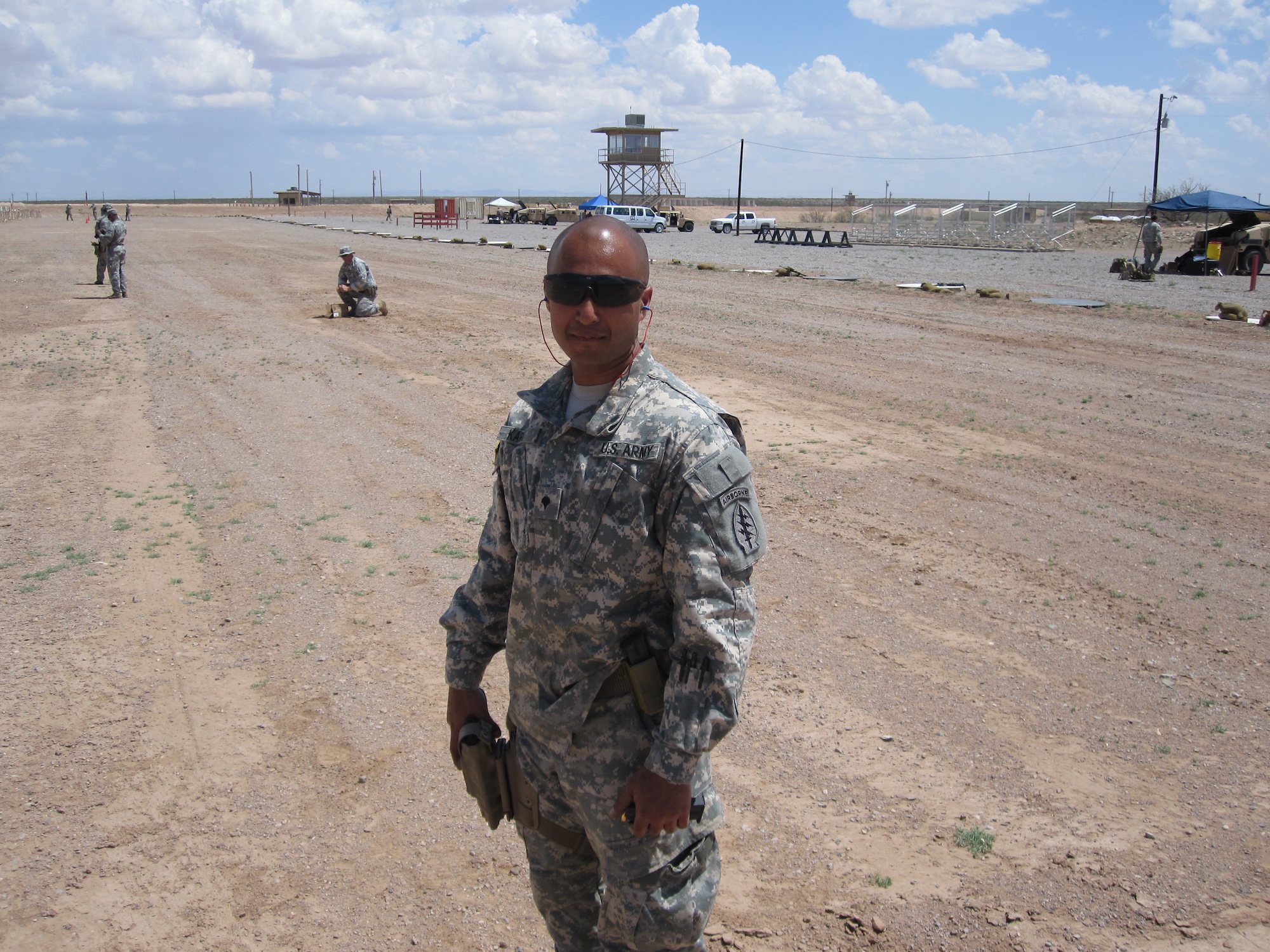 From the time he arrived in America, Preetam Karki knew he wanted to make it his home.
"I felt an obligation to serve in the military," he recalled. "There was a lot of sacrifice to build America, and once I served, I felt I was a part of it."
In 2009, the Nepalese-born Karki joined the American armed forces. The military, enmeshed in wars Iraq and Afghanistan, needed soldiers with expertise in local languages and the Asian landscape. Karki who speaks Nepalese, Urdu and Hindi, was an invaluable asset.
After his basic training, Karki became a Chemical, Biological, Radiological and Nuclear (CBRN) specialist and was assigned to a Special Forces unit.
"I loved it," he said. "You have a family in the military. When you're in the military you see what the American people are all about. You see all these people from every part of the country. The military is like a brotherhood and I never felt out of place."
In his time in Afghanistan and Pakistan, Karki worked with members of six different Special Forces teams. He went on missions with them and helped them interact with the local population as well as training Afghani and Pakistani soldiers. When he was back in the base, he used to work at the operations center talking with the teams on the outside.
"There's always danger," he recounted. "We had three soldiers from our company that didn't make it back. There were several soldiers attached to our company that died serving their country. With the Afghani soldiers we were training, there was a fear of Green-On-Blue attacks."
Green-On-Blue attacks are when the Afghani soldiers turned on the American soldiers.
Karki also felt compassion for the native populations.
"Not everyone is your enemy. You feel bad for the people who don't have anything," he said. "It makes you feel sad for the kids that are in the middle of these firefights every single day. They are born into it and it never ends. It made me realize how fortunate we are to live in the United States and have what we have."
Despite all that, Karki said the military was one of the greatest experiences of his life, though he added, "You will always miss those you lost."
Karki married his wife in Nepal between his first and second tours and left the military in 2014. He now works for the Department of Homeland Security. He chose to pursue an MBA at Touro's Graduate School of Business to advance his career. He will graduate in June.