REEP Industry Advisors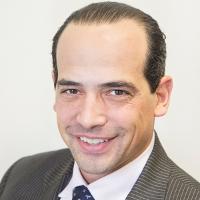 Spencer Levy is the Chairman of Americas Research and Senior Economic Advisor for CBRE, the largest commercial real estate firm in the world. Spencer is the chief spokesman on real estate matters for CBRE in the Americas. He is regularly quoted in major business publications and frequently is a guest on business television, including Bloomberg, CNBC, PBS, and Fox Business. He is widely considered one of the finest commentators in the entire Commercial Real Estate industry. By leveraging his 23 years of experience in commercial real estate, including the past 11 at CBRE, Spencer has redefined the role of research leader. Spencer combines his experience as a lawyer, investment banker, and capital markets leader to create presentations that go deep and touch on all aspects of commercial real estate. Combined with his unique and engaging presenting style, this makes him one of the most respected commentators and advisors in the business. Spencer regularly speaks at major events of the country's leading commercial real estate organizations, including CoreNet, NAIOP, ULI, ICSC, NAREIM, and CREW.
Angele Robinson-Gaylord has been helping retailers, and developers create and implement strategies to grow and protect their real estate portfolios for over 15 years. Currently, she serves as Sr. Vice President of Store Development for Rite Aid, one of the nation's leading drug store chains, leading a management team supporting 2,400+ retail locations across 18 states and all corporate real estate.
Originally from Maryland, Angele holds a BA in Political Science from Stanford University and a JD from George Washington University School of Law. She is also a proud 2009 graduate of Project REAP, a market-driven education and professional development program that serves as a bridge between talented minority professionals and commercial real estate companies looking for talent.
Before joining Rite Aid, Angele served as President for IKEA North America Real Estate. At IKEA, Angele led the management team that oversaw site acquisition, construction, and portfolio management for all real estate in IKEA's US and Canadian portfolios, including office, retail, logistics, and call centers. She was an advisor to the Country Management Teams for the US and Canada. She served on the Board of Directors for several internal entities.
Angele formerly worked at McDonald's Corporation in the US Restaurant Development division. She supported real estate issues for existing restaurants for a portfolio of approximately 1,900 locations across nine states. Before McDonald's, Angele practiced law for over fifteen years in litigation and commercial real estate.
Angele's volunteer activities include supporting Stanford University Admissions, Junior Achievement, the Lower Merion Family Network, and mentoring many up-and-coming Retail Real Estate professionals. Angele has served on the Board of Trustees for ICSC since 2018 and on the Board of Directors for the ICSC Foundation since 2019. Angele is married to Travis Gaylord, a Managing Director with Accenture Strategy. They have two sons, Trent (age 19) and Tyler (age 12).
Lastly, but certainly not least, Angele is a Co-Chair of the Graduate School of Business' Board of Advisors.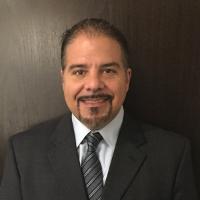 Dan Shallit, a retail development professional for over 25 years, started his career with notable brands such as GNC & Macy's prior to joining Starbucks in 1999. After ten years with Starbucks, Dan left the company to gain experience from the landlord's perspective. In 2009, he joined Acadia Realty Trust as the VP of leasing. While the experience was meaningful, his heart was still on the retail side of development. After a small stop at Sports Authority as Director of real estate, Dan rejoined the Starbucks global development team in 2012. He was hired to manage store development in New York City and supported the expansion of emerging brands and concepts. The most notable concepts include the company's first Teavana Café, express store, delivery store, Reserve bar, and the iconic Starbucks Roastery located at 15th & 9th Ave in Manhattan. Dan also managed the existing Starbucks portfolio, inclusive of market strategy, new store forecasting, and reviewing options for expanding & relocating traditional Starbucks locations. After four successful years, Dan earned his promotion to director of store development in 2016. As the director of global store development for New York City, Long Island, and New Jersey, he is responsible for both Starbucks and Princi Italian Bakery real estate/development along with accountability for construction. ​Lastly, but certainly not least, Dan is a Co-Chair of the Graduate School of Business' Board of Advisors.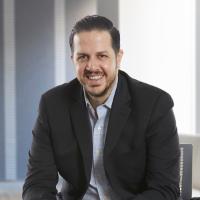 Ehud Kupperman currently serves as Senior Vice President, Development at Urban Edge Properties where he oversees mixed-use and retail development projects across the company's portfolio. For almost 20 years, Mr. Kupperman has worked on acquisitions and development projects throughout the New York Tri-State area where he has focused on ground-up and urban development projects. Prior to joining Urban Edge, he served as Vice President, Development at Cedar Realty Trust and at Equity One, Inc., and as a Director at Blumenfeld Development Group. He is also an active member of ULI where he is ULI Mentor and also part of ULI Next.​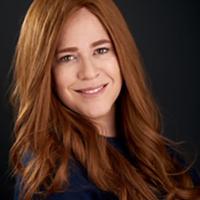 Toby Moskovits is the Founder and Chief Executive Officer of Heritage Equity Partners, a woman-owned real estate and development firm specializing in mixed-use development in the New York metro region. The company's fast-growing portfolio is comprised of unique, contextualized buildings in some of New York's outer-borough neighborhoods. Since 2009, Toby has been involved in the management of four residential buildings including over 120 units as well as 10,000 square feet of office space. In the coming 6 months, upon completion of additional of her projects, she will increase her portfolio of properties under management to include an additional approximately 200 residential units and an additional 60,000 square of office space. Ms. Moskovits, who holds an MBA from Bar Ilan University, also serves on the National Advisory Board of Springtime Enterprises, a nonprofit supporting women's access to capital markets. Mature growth and middle-market private equity opportunities.​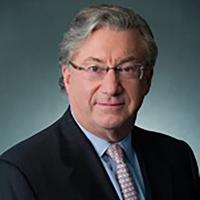 Richard Bernstein has over 30 years of commercial real estate experience mainly focused on all aspects of tenant representation. In 2017, Mr. Bernstein received REBNY's Robert T. Lawrence Memorial Award for the Most Ingenious Deal of the Year. He consistently is recognized as one of Cushman and Wakefield's Top 10 producers in the Tri-State Region and Top Office Producer globally. He is a skilled real estate advisor providing winning strategies in all aspects of tenant representation including large-scale corporate consolidations, expansions, and relocations, complex and challenging disposition assignments as well as developing and executing complex portfolio monetization strategies. This expertise led Mr. Bernstein to be recognized as Cushman and Wakefield's Top Office Producer Globally in 2016.
Mr. Bernstein works with his clients to find real estate solutions that will lower their occupancy costs while utilizing strategic planning for both short- and long-term solutions. These unique solutions and creative strategies encourage long-term relationships with clients, allowing them to maximize value throughout their portfolios while meeting their needs for the future. Most recently Mr. Bernstein has completed a complex multiple location consolidation that amounted to 350,000-square-feet for Dentsu Aegis Network. Additionally, Mr. Bernstein led a team in the successful disposition/termination of two Penguin Random house leases that amassed almost 500,000-square-feet.
Previous notable transactions include the New York Times relocation into their 800,000-square-foot headquarters building, the 250,000-square-foot lease for King & Spalding at 1185 Avenue of the Americas, and Greenberg Traurig's 225,000-square-foot consolidation at 200 Park Avenue.
Mr. Bernstein joined Cushman & Wakefield (formerly DTZ) in 2007. He is responsible for expanding the firm's transaction management practice as well as advising on the strategic direction of the firm.
Prior to joining Cushman & Wakefield, Mr. Bernstein was President of Trammell Crow Company (TCC) in New York where he had dual responsibilities. At the helm of TCC, the firm significantly expanded its operations across all service lines. During his tenure, he was also responsible for arranging leasing and equity transactions for significant clients such as JPMorgan Chase & Co., Random House, Coty, King & Spalding, and Chubb & Son.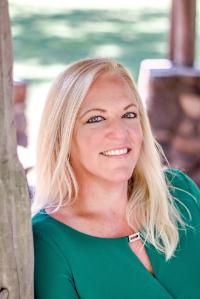 Cheryl Darmanin joined Midtown Select Commercial Realty in 2020. She is a Master Certified Negotiation Expert, Strategic Marketing Specialist, Accredited Buyer's Representative, and a Short Sale and Foreclosure Resource. Cheryl is also a member of the National Association of Expert Advisors as a certified Real Estate Advisor. She has served on several committees and local organizations including FIABCI (The International Real Estate Federation), The Millburn Short Hills Chamber of Commerce, Past President of HTEF (Harding Township Education Foundation), AWNY (Advertising Women of New York), B.I.G. (Believe, Inspire, Grow), Overlook Hospital Auxiliary, Morris County Chamber of Commerce and past co-Chair of the South Orange Village Alliance Business Recruitment Committee. In addition, she coaches new agents entering the real estate profession.
Based in New Jersey, Cheryl has a successful track record in procuring and disposing of commercial assets within all of the major asset classes, from Retail and Hospitality to Industrial, Multifamily, Office, and Medical. Her clients range from tenants to local owners and institutional investors. Prior to changing careers, Cheryl spent over 20 years in dynamic sales environments in the media and marketing industry. She started in the Local Ad Sales division for The Weather Channel in Atlanta. She continued to work at TWC for 6 years, two of which were spent in Europe setting up the operations infrastructure for networks in London, Dusseldorf, and Amsterdam. Upon returning from Europe, Cheryl moved to New York to take on the position of Operations Manager for the Ad Sales Division of TWC. With the goal of expanding her media experience, she left The Weather Channel to start her sales career in digital marketing. She spent 7 years as a Senior Sales Executive at several well-known media companies including ABCNews. Com/ABC Entertainment, Women.com (iVillage.com), and finally USAToday.com. Returning to management, Cheryl joined Yahoo! and assumed the role of Managing Director of Account Management for the US, Canada, and Latin America where she was responsible for over one billion dollars in revenue and a team of 250 people.
Cheryl's stellar performance has been noted and honored. Among her many awards are: 2020 and 2019 NAR Circle of Excellence Award, 2018 KWRI Gold Award Recipient, 2017 KWRI Silver Award Recipient, 2016 KWRI Gold Award Recipient, 2015 Top Associate for Units, 2014 Sale of the Year, 2014 NAR Circle of Excellence Award, 2014 Top 25 Producer, 2014 Top Associate for Volume and Units awards and Top Ten Agent in 2012. Her passion for real estate economics and extensive sales and marketing experience enables Cheryl to be a successful consultant and advisor for all of your real estate needs.
With more than 35 years as a Real Estate Manager, Lori Pellegrino spent most of her professional career in this role for a variety of first-in-class retailers. Pellegrino's first entry into this field was with Petrie Stores in 1986; Petrie Stores was a popular priced junior apparel chain that was in the majority of regional malls across the country. From there, she worked for Baskin Robbins for a few years and did real estate deals for the company, which would then sublet to local area franchisees.
In 1993, she started her career with Blockbuster, which was an impressive 11+ years with the nation's top video rental chain. She went on to Starbucks for four years before deciding to move to Chipotle Mexican Grill in 2008, which has been her best professional decision to date. As mentioned above, she always worked as a Real Estate Manager, handling various territories in the Northeast and Mid-Atlantic territories. Pellegrino's role is that of a collaborative strategic business partner with internal Finance, Legal, Design, Construction, and Operations departments and external brokers. She handles all aspects of Real Estate operations and functions to manage deals from inception to completion successfully. Pellegrino has a strong track record of creating market growth strategies for multiple geographic regions, including New Store Development and Asset Management.
For most of her professional life, her office has been her home. Her home office setup is why COVID has not changed her day-to-day routine as much as it has for many others. On a personal note, she lives in northern NJ with her husband, Ricardo. They have four grown children, the youngest being of college-age.